The Perfect Gift For Tea Lovers
Looking for the best gift for the tea lover in your life? You're in the right place. Gift Cards can be applied to new or current Tea Discovery Subscriptions.
Gift the Joy of Premium Tea Discovery and delight them with expert-curated unique monthly matches and a Free Membership to the #1 Rated Tea Club.
and a
+ free gift
at checkout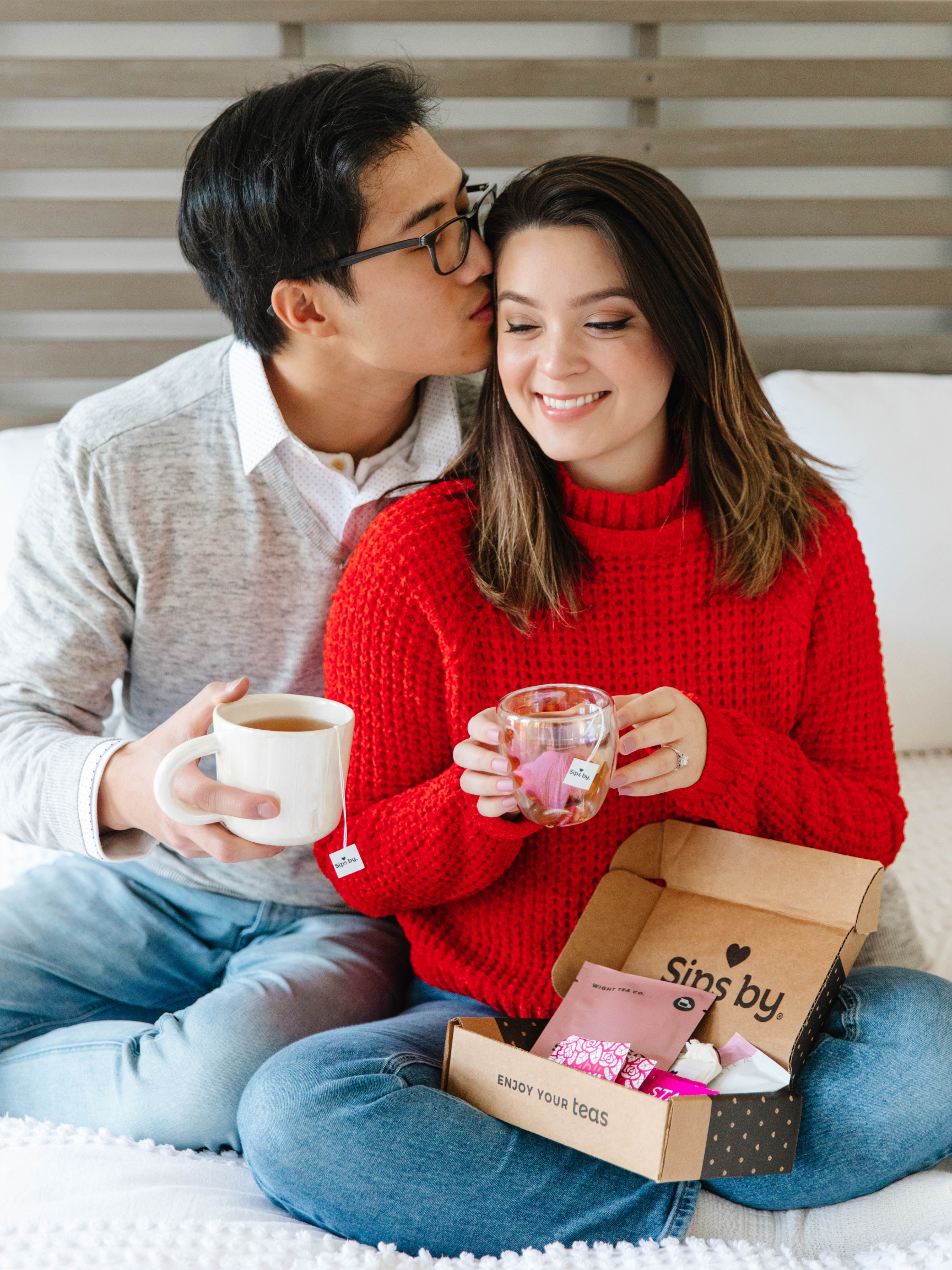 40% off Gift Cards
40% off Gift Cards

to join the

#1 rated Tea Discovery Club
40% off Gift Cards

for the #1 rated Tea Discovery Club

Digital Gift Cards
Easy and convenient tea gift that you can send instantly, schedule ahead to send at a later date, or instantly email to yourself so you can share as a printed-from-home gift card in person.
Instantly download our printable gift card from home for free!


Physical Gift Cards
Physical gift cards come in a high quality printed kraft envelope that resembles a Sips by Box, with a touch of whimsy and some bonus perks. You can also add a gift card on to a mini or seasonal box.
Please allow up to 10 days for physical gift cards to arrive.


What Sippers Are Saying:
"This was the best tea gift ever! Sips by has opened a new world of tea for me."
— Amanda, New York
"It's been 3 years, and I still love being surprised by what tea comes every month!"
Franchesca, Iowa
"This was the best tea gift ever! Sips by has opened a new world of tea for me."
Amanda, New York
"It's like you know me! I loved the choices in my very first box. I can't wait for the next!"
Lori, Texas
"The quality of the tea leaves is impressive, but it's the matches for me. Spot on."
RoxAnn, California
Join the #1 rated tea club

Enjoy your own personal online tea shop with matches chosen uniquely for you.

Opt in to a Personalized Tea Discovery Box with new tea matches shipped free monthly.

Sip, chat, and learn with community events and expert-led tea classes.

Get perks like free shipping, points and rewards, and free gifts with purchase.
"Perfect for any tea drinker who wants to mix up their go-to flavors with personalized, carefully selected options each month."
"An absolute must for all tea devotees."
"We love the adorable packaging and wide variety of teas they delivered."
Guaranteed Tea Match
Create a free taste profile to find matches curated uniquely for you across 1,000+ premium top-rated teas from 100+ of the world's best tea brands.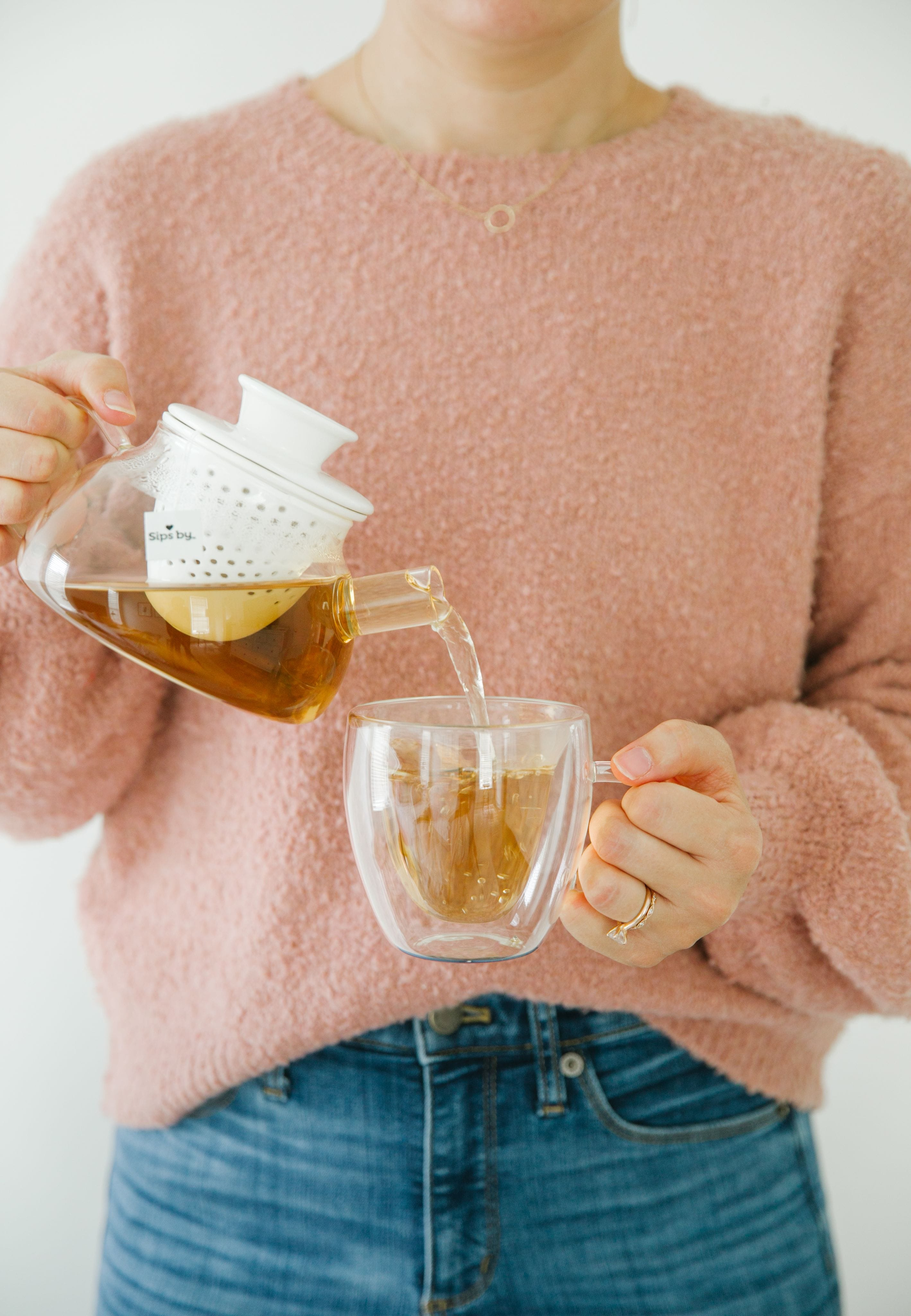 Sips by is the best tea subscription, a monthly tea box for your taste.
Join our tea of the month club and you'll also join our thriving community of tea lovers. Your tea membership will help you find your new favorite sips, access exclusive tea brand offers, and discover ways to enhance your personal tea practice.
Read More

Our brand partners range from large international brands to local tea shops and farms. As tea lovers ourselves, we know that navigating the world of tea can be daunting - we want to help guide your exploration with our tea of the month club. Choose loose leaf or bagged tea, caffeinated or herbal, or have a mix of each, all unique to your preferences. Looking for a thoughtful and personalized gift for tea lovers? Our

monthly tea subscriptions

will make them smile. Purchase a

Sips by gift card

or one of our seasonal themed tea boxes. Not ready to subscribe? Get started with a

free Sips by profile

to access special brand offers, win free tea, refer friends for rewards, join our tea club of 1M+ tea lovers on our

blog

, learn more about the best tea subscription box, and shop thousands of teas from hundreds of brands big and small. If you're looking for the best tea around the world, you're in the right place!