The Perfect Gift For Mom
Give Mom a Relaxing and Refreshing Mother's Day Gift: A Personalized Subscription Box Filled with Delicious Tea Made Just For Her
☕ Save $5 on any gift using code FORMOM
The Personalized Tea Subscription Box Every Mom Deserves
Treat your Mom this Mother's Day by gifting her a personalized tea subscription service that matches her with premium teas from over 100 different brands from around the world.
Each month she'll enjoy 4 delicious, premium teas based on her on her Sips by™ tea profile. Her teas will make 15+ cups of fresh tea or 45+ re-steeped cups. Disposable tea bags are included in their box for loose leaf teas.
👉 Save $5 using code FORMOM at checkout 👈
---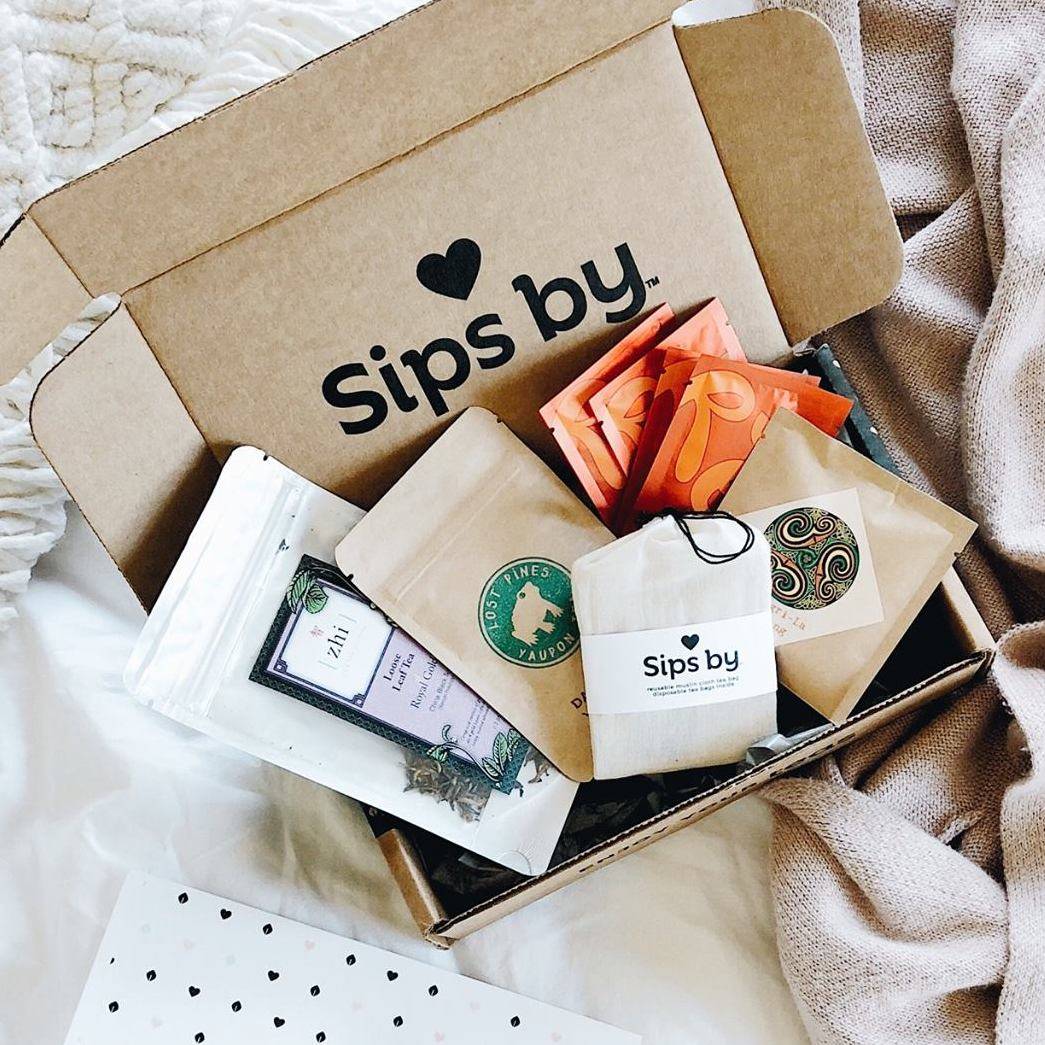 I'm so in love with this subscription service and so excited over all the different brands!! My teas were perfect!!
— Mary in California
---
5 Reasons Mom Will Absolutely Love Her Sips By Tea Box
4 Premium Teas chosen speficailly based on her personalized taste profile and preferences
15+ fresh cups of tea for her to relax and enjoy throughout the month
Experience new and delicious teas from around the world including over 100 global brands
Great for both new and experienced tea lovers alike
Discover featured tea recipes and get exclusive offers from tea brands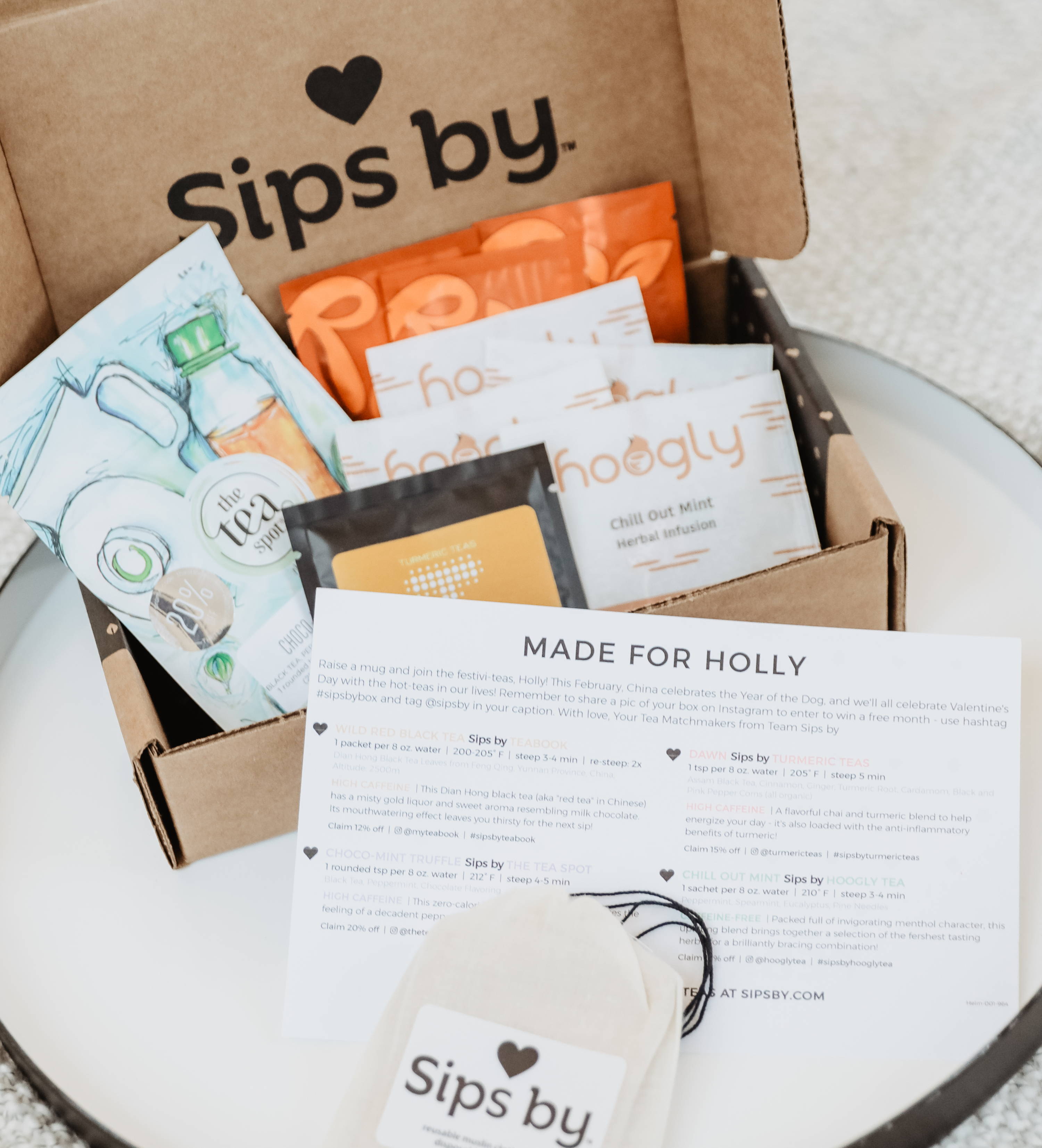 Give Her the Perfect Mother's Day Gift
Treat your mom to a personalized tea subscription service filled with premium and delicious teas matched to her specific tastes and preferences - a truly unique experience just for her.
Your mom deserves only the best this Mother's Day and Sips by™ makes the perfect gift that she will enjoy for months to come.
Click below to buy a gift right now and save $5 using the code FORMOM at checkout.
Get Mom The Perfect Gift Before It's Too Late
---
Frequently Asked Questions
When Will The Gift Be Delivered?
After you checkout, you will receive an email within 30 minutes that includes a gift card code the giftee can apply toward their new or existing Sips by Subscription. You can personalize this email, and send to the giftee, or print out to deliver to the giftee when you wish.
Boxes are shipped the first week of the month after they redeem their gift card code at sipsby.com.
What's Included In The Tea Gift Box?
The contents of each Sips by Tea Box will vary from month to month showcasing different tea types, brands, and flavors according to your profile, your product reviews, and other feedback you choose to provide to us. We will do our best to match you with teas you'll love!
All boxes include:
  - 4 premium teas chosen from 100+ different brands around the world
  - Sips by™ Personalized Tea Curation Service
  - Each box makes 15+ cups (45+ if they re-steep)
  - Reusable and biodegradable filters (as needed)
  - Steeping guidelines and tasting notes
  - Exclusive offers with brand partners
  - MY SIPS profile page
  - Recipes and lessons created by tea experts with their teas
How Is The Tea Personalized?
Sips by™ personalizes your monthly tea selections by using preference algorithms created by Tea Experts and Data Scientists. We study your Sips by Tea Profile and continue to learn and adapt as you taste and rate new teas.
The teas in your personalized monthly tea box are also matched to your unique tastes with our Sips by Personalized Tea Curation Service and your ongoing feedback to our team of devoted tea lovers.
What Types Of Tea Are Included?
Every month we showcase different tea types, brands and flavors from over 100 global brands according to your Sips by™ tea profile, your product reviews, and other feedback you choose to provide to us. We do our best to match you with tea you'll love!
Does The Gift Card Expire?
No, your gift card will never expire and can always be redeemed at any point for the full value of the original purchase amount.
How Does Mom Redeem Her Gift Card?
To redeem, apply the gift code received to your existing subscription via your settings page. If you don't have a subscription, visit sipsby.com to create one, and use the gift code during checkout for a month-to-month subscription.