Are you still planning your lovely Mother's Day lunch? Make your Mother's Day extra special by throwing a wonderful tea party that Mom will never forget. After all, every day is a great day for tea!
Wondering where to begin? We've got you covered. Here are ten Mother's Day tea party ideas the special ladies in your life are sure to love.
Sips by is the #1 rated tea club. Made by tea lovers for tea lovers, our personalized tea discovery box matches you with 4 new premium teas chosen from thousands of top-rated teas based on your unique taste preferences. Learn more about our tea of the month club.
Mother's Day Tea Gift Cards
*no code needed
Try a Flight of Teas
With so many teas to love, give your mom the gift of variety. There are plenty of different teas to try, including:
Each tea has unique nuances and flavors, and Mom will love exploring this wide world of tastes. Present your mom with a lovely tea flight by pouring a few different cups for her to try. Who knows? She might even discover a new favorite.
If you're unsure about which types of tea to include in your flight, try our Brunch Tea Box. This unique box features four distinct teas that are curated to all of your brunch needs, and it can make up to 16 cups of tea.
Go Flower Picking
A whimsical floral centerpiece is essential to any tea party. Instead of ordering a centerpiece from a florist, see if there's a flower farm near you. Flower picking can be such a fun daytime activity, and it's a great way to spend time with your mother on her special day. 
Even better, creating your own centerpiece means you'll get to enjoy mom's company while you arrange the flowers into a truly show-stopping arrangement. Sip on some delicious floral teas as you enjoy the sights and scents of your flower-tastic afternoon.
If you aren't able to pick your own flowers at a farm, try going to a local grocery store or florist to build your bouquet. Your mom will be able to keep the flower arrangement for a week or two, and looking at it will remind her of the quality time the two of you spent together.
Host a Fun Bake-Off
If your mother likes to spend time in the kitchen, baking delicious tea-time treats with her could be a thoughtful way to spend the day. You can print out some recipes for tea sandwiches and pastries and work together to make her favorite tea party foods. You could also ask her for some old family recipes to go back to your roots.
Baking can be a highly competitive activity, especially if your mom likes to win at family game nights. If your mom loves a little friendly rivalry, you could challenge her to a bake-off. Whether she's into the Food Network or more of a Great British Bake-Off type of gal, a family baking contest might be her Mother's Day dream come true.
Print out two copies of each recipe and set a timer, and let a neutral third party judge based on presentation, taste, and timeliness. After the thrill of the competition dies down, you can enjoy both your delicious homemade treats and the bragging rights with your mom.
Enjoy Tea-Based Mocktails
Fruity and floral teas can add a fanciful touch to any mocktail (AKA, a non-alcoholic cocktail) for a modern take on the Mother's Day tea party. While orange and passionfruit teas taste wonderful with cranberry juice and light soda, you could also embrace the spring season with floral teas.
If you're unsure which floral teas to use, try our Floral Tea Collection. This collection features over 70 servings of tea and comes with a variety of flavors for her to try, which makes the mocktail possibili-teas endless. Some yummy ingredients that mix well with floral tea include honey, agave, club soda, and fruit juice. If your mom would prefer her tea as a genuine cocktail, all you need to do is add the liquor of her choice.
Throw a Bridgerton-Style Tea Party
To get into the tea party spirit, you could also try throwing your mom a Regency-era tea party. These parties historically included bite-sized sandwiches and pastries, although you can use more modern-sized sandwiches if you'd like — you really can't go wrong with tea snacks. 
Plus, a Regency-era tea will give Mom an opportunity to show off her favorite porcelain teacups and saucers, and you can even dress the part in a hoop skirt and bonnet. From period-appropriate recipes and tea flavors to the tea etiquette of the time, history buffs and Bridgerton fans alike will love (tea) partying like it's 1822.
Try a Work Day Lunchtime Tea
If your mom has to work on Mother's Day, you can organize a lunch break tea party to add a little merriment to her Sunday shift. Tea keeps remarkably well in a heat-retaining thermos, so finding a beautiful thermos is definitely your first order of business. 
You could choose to bring teacups, sandwiches, and small tea tarts, or pick up takeout from your Mom's favorite restaurant. Even though we love finger sandwiches, every meal is an opportunity to enjoy a cup of tea. 
Seriously, there's nothing like a cup of vanilla tea with some scrumptious pumpkin ravioli. And an Earl Grey tea with a big slice of chocolate cake? This luxurious pairing is a time-honored classic for a reason. 
Ultimately, any party that includes tea is a tea party — and she'll feel special no matter what you bring to the table. 
Thrift for Vintage Teacups
A tea party isn't complete without teacups. 
If you want to go the cup-and-saucer route, try checking out your local thrift or antique store for funky vintage options. A mismatched table of old-timey teacups can add a touch of Alice in Wonderland-style whimsy to your spring tea time. 
But what really makes a teacup a teacup, anyway? Well, that's for you to decide! Drink your tea out of rainbow-colored glasses, pewter chalices, or punny mugs — the world is your oyster. As long as it puts a smile on Mom's face, it's a lovely addition to your Mother's Day party. 
If you're having trouble thinking of an option that will be your mother's cup of tea, consider getting her a mug that will always remind her of your love. If your mom likes to read while she drinks her evening tea, our Book Club Porcelain Mug is a wonderful way to tie together all of her hobbies.
Take to the Outdoors
As the weather starts to warm up, one of the best ways to celebrate springtime is by getting out in the fresh air. The flowers are starting to bloom, the bees are waking from their slumber, and your mother needs to be celebrated for being the wonderful woman she is. If your weather permits, you could treat your mother to an outdoor tea picnic to show your appreciation.
Pick up a quilt from your local thrift store to start your nostalgic spread, and arrange your picnic into a dreamy cottagecore setup. We're talking wildflowers bouquets, mason jar candles, home-grown veggies, fairy houses — if it would fit right in along the French countryside, it's a wonderful choice for your ethereal picnic decor.
You could stay close to home by setting up in your mother's backyard, or you could plan a small road trip to enjoy some scenic views. You know your mom best, so you'll know what makes her feel the most special.
Make It a Group Event
If your mom is a social butterfly, you might want to plan a tea social, so everyone can get in on the fun. Tea is a crowd-pleaser, after all. 
Invite your mom's friends or family to celebrate her special day and have everyone bring something special to the party. Tell each guest to come prepared with stories and have everyone take turns saying a few words of appreciation for your mom.
You can even make it a surprise by having family members prepare a destination tea party ahead of time. While they're setting the scene, you can distract her by taking her to get her nails done, walking around her favorite bookstore, or going window shopping. When she sees all of her loved ones gathered to celebrate with a cuppa and a smile, she's sure to feel cherished.
Grow Your Own Tea
If your soil and local climate support it, consider growing your own tea plant to DIY a cup of tea (or six) for your mom. To grow a traditional tea plant, all you need is warm weather, time, and a little love – these plants are pretty easy to grow. There may be a learning curve as you start drying the leaves, but all the hard work makes for a gift filled with love.
Growing a traditional tea plant is quite a time investment (although it is a fun one). If you'd rather try something that's more time-conscious and easier for gardening beginners, try planting herbs. You can even grow some herbs in your own kitchen.
Some popular herbs that make a delicious cup of tea are peppermint, lavender, chamomile, and lemongrass. All you'd need to do is dry the leaves and mix up your custom herbal blend.
Tea for Two (or Three or Four)
Your mom is a special woman, and she deserves a special day. Any of these suggestions are sure to make her feel loved, but it's up to you to organize a tea party that best fits your mom's style. 
From destination tea parties to homemade tea cakes, you have plenty of options to pick from. And if you're looking for a gift to complement the Tea Party, consider sending your mom on an around-the-world personalized tea journey from the comfort of her own home. 
With several ways to gift from digital to physical gift cards and more, there's sure to be a gift-presentation that suits your gift-giving style. Your Mom will be sure to love filling out her tea profile quiz to ensure she loves each and every tea she receives. 
The best part? She'll remember who her favorite child is each month she receives her personalized selections and maybe invite you over for a cup of tea ... or a home-cooked dinner to continue the celebration.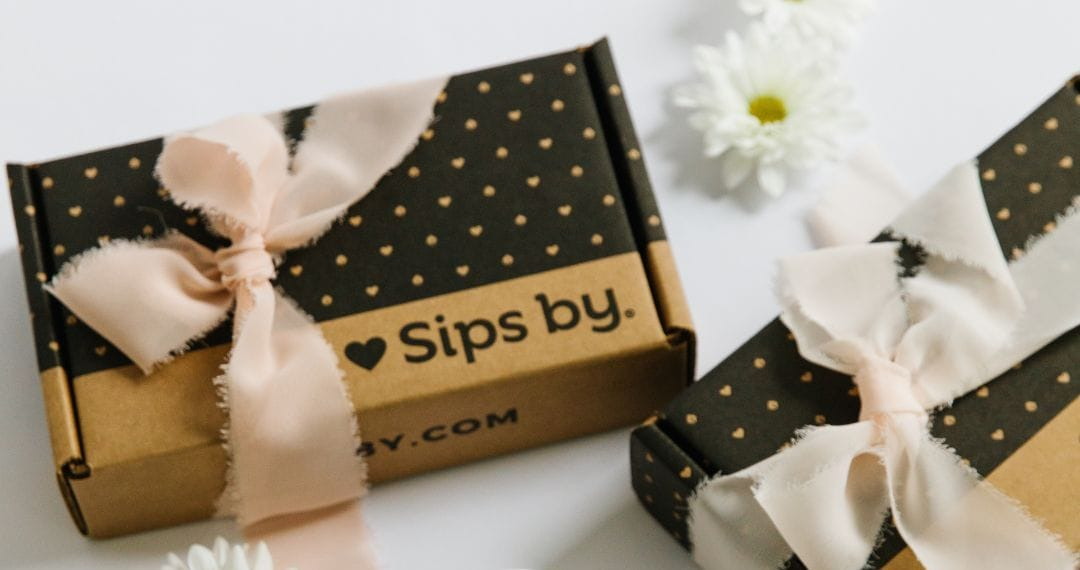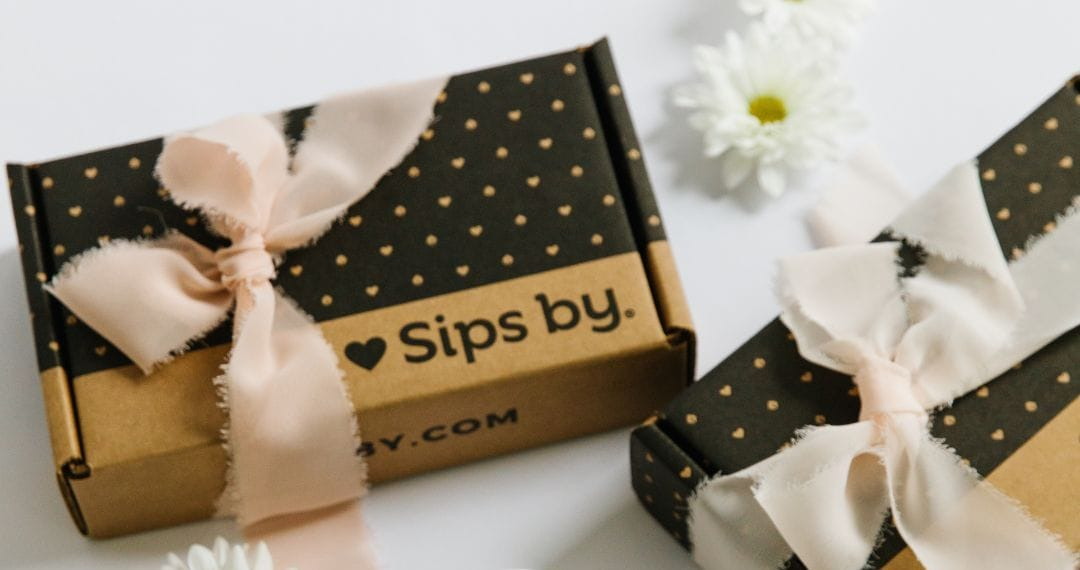 Mother's Day Tea Gift Shop
Explore our full collection of thoughtful tea gifts to treat moms on their special day.
Interested in trying these teas and others? Subscribers receive 4 teas chosen just for them in every box. Learn more about our tea subscriptions.
About Sips by: We're a female-founded and led startup that makes discovering tea fun, personalized, and affordable. The Sips by Box is the only multi-brand, personalized tea subscription box. Each month, we match tea drinkers across the U.S. with delicious teas from over 150 global tea brands that we're sure they'll love. Based out of Austin, Texas, we are adept at savoring a hot mug even when it's seasonally inappropriate. 
Sources:
Tea | The Nutrition Source | Harvard TH Chan School of Public Health 
Tea in the Regency era | Jane Austen's World 
How to Grow a Tea Garden in Your Backyard | AARP