If you're a Sips by member, chances are you've tried a few different types of tea from all over the world. After all, our goal is to help you explore the world in a teacup. But there are thousands of types of tea in the world, and only so many hours in a day (and teas in a Sips by Box). In honor of Leap Day, a rare phenomenon that only happens once every four years, we've compiled a list of unique and limited-harvest teas from some of our favorite brands that give you a unique tasting experience.
Sips by is a personalized tea discovery subscription. Each month, we match tea drinkers across the U.S. with delicious teas from over 150 global tea brands that we're sure they'll love. Subscribers receive four teas chosen just for them in every box. Learn more here.
PINNACLE PEAK

Sips by 

HEIRLOOM TEA COMPANY
This exquisite oolong is grown high on DaYu Ling Peak, around 2600 meters high. This is actually the last of this tea–the land is being repurposed for other crops to prevent soil erosion. Once it's sold out, this highly sought after tea is gone forever.
ORGANIC KOREA WOOJEON GREEN TEA

Sips by 

ARBOR TEAS
When thinking about tea growing regions, Korea doesn't often come to mind. This Woojeon green tea is grown on the volcanic island of Jeju in South Korea, and is only plucked in early to mid-April. It has a deliciously crisp vegetal flavor.
WHITE TEA BUD 

Sips by 

CHARITEAS
This sustainably grown white tea is harvested from the rainy mountains of West Java, Indonesia. It's produced exclusively from young, unopened shoots that are handpicked right before the first spring rains.
RANGSAI MOUNTAIN GREEN

Sips by 

THE LITTLE RED CUP TEA CO.
This flavorful and subtle green tea was grown on Rangsai Mountain in the Yunnan Province of China. Yunnan green teas are delicious, but hard to find outside of China. The Little Red Cup Tea Co is only selling this tea for a limited time, and once it's gone, it'll be hard to find anything similar.
ENLIGHTENING LOTUS

Sips by 

FLOWER POT TEA COMPANY
This floral tisane is only grown in one place–a single plantation adjoining an ancient Chinese monastery. Though it has long been a symbol of purity and enlightenment and a traditional treatment for skin and detox, the simple sight of this lotus blossom coming to life in your teapot will be what stays with you the most.
DRAGON CLAWS OOLONG TEA

Sips by 

UDYAN TEA
This handcrafted, specialty tea comes from the Himalayan range of Nepal, and is harvested in autumn. This tea is tippy, meaning it contains many of the newly budding tea leaves, or "golden tips," and denotes a high quality tea.
HEKAI ANCIENT TREE RAW PU'ER

Sips by 

MANSA TEA
Grown from ancient trees (approximately 100-200 years old) this tea has a complex flavor profile. Only 0.5 percent of tea leaves harvested for pu'erh are from ancient trees. The leaves are then aged–this one is from Autumn 2014.
DONG DING OOLONG (LIGHT, MEDIUM, AND DARK ROAST)

Sips by 

CHURCHILL'S FINE TEAS
These oolongs come from the Dong Ding Mountain (meaning Frozen Summit) in central Taiwan. This area has the ideal climate and soil conditions for oolong cultivation. The same tea is available in light, medium, and dark roast, and it's a rare treat to sample three varieties of the same tea.
GABA TEA

Sips by 

LEAF OF THE EAST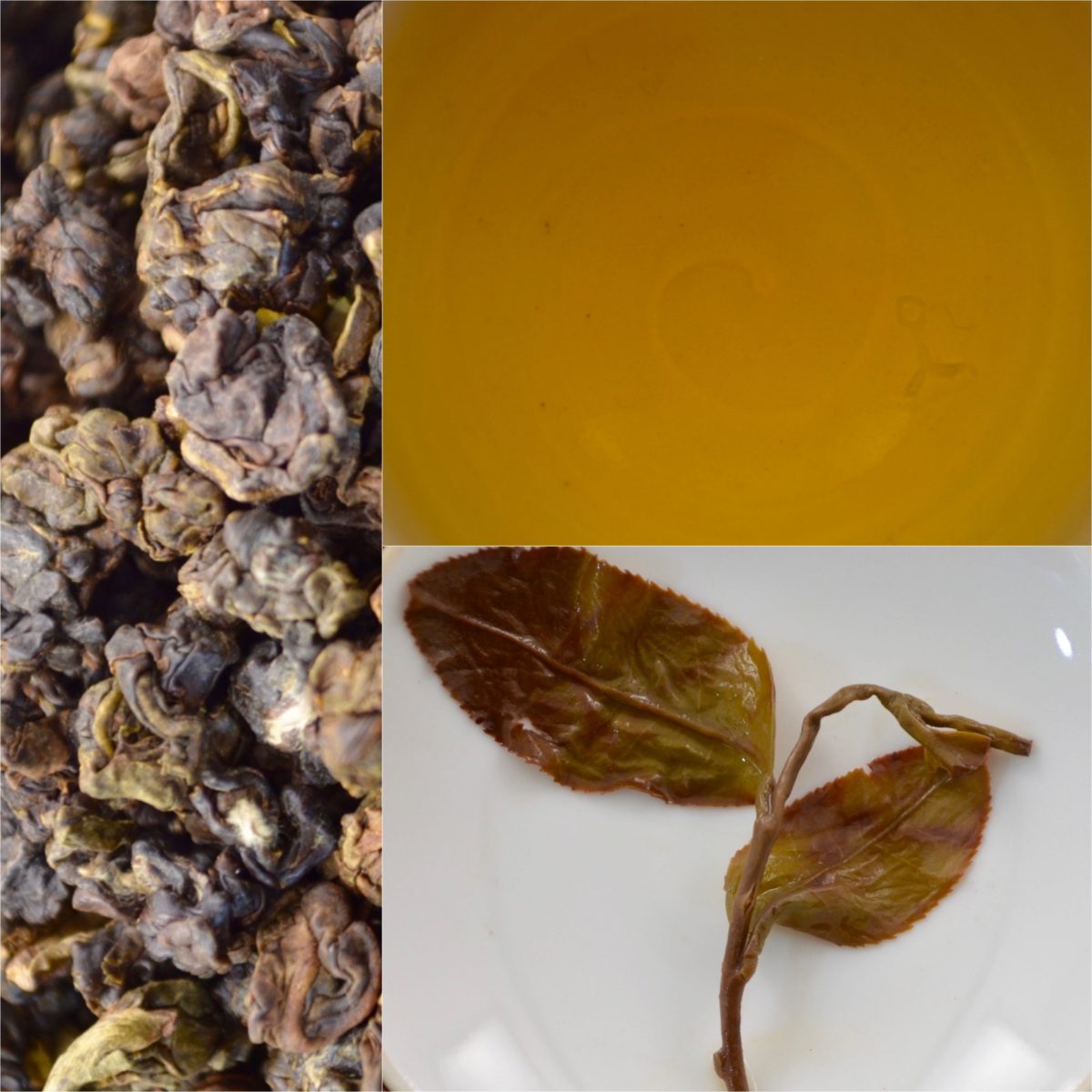 GABA Tea is a relatively new class of tea that was developed in Japan. The acronym GABA stands for gamma-aminobutyric acid, which is an amino acid generally made by the brain with numerous purported health benefits, including anxiety relief. The processing of this tea is very unique: freshly picked leaves are placed into a stainless steel cylinder, and all the oxygen is removed and replaced with nitrogen, producing high concentrations of natural GABA in the tea leaf. This produces a calming effect, so this tea is perfect for drinking in late afternoons or at night. This particular GABA tea has been aged for about 3 years, giving it a very unique and enjoyable flavor - as it matures, it increases its value and gets even better.
About Sips by: We're a female-founded and led startup that makes discovering tea fun, personalized, and affordable. The Sips by Box is the only multi-brand, personalized tea subscription box. Each month, we match tea drinkers across the U.S. with delicious teas from over 150 global tea brands that we're sure they'll love. Based out of Austin, Texas, we are adept at savoring a hot mug even when it's seasonally inappropriate.